28/10/2018 - YOUR BIG 2019 Career Confidence BOOST (& book backstories & lessons for you)
28oct20:0021:0028/10/2018 - YOUR BIG 2019 Career Confidence BOOST (& book backstories & lessons for you)
Event Details

Join Kay LIVE on a one-off complimentary Webinar to hear the build up and backstories (some shocking and unexpectedly full of lessons) to her writing and then launching her new book number 1 international bestselling book It's Always Your Move – Purposeful Progress for Corporate Career Women. AND hear so many lessons in there you can use to boost your year-end at work.

With some fun and storytelling pictures on slides, let Kay also walk you through The 8 Proven Principles of Your Career Success Cycle (see below) which is the backbone of the book and she'll give you more examples, stories and asides than she could in the book – it would have been twice the size! You can use these lessons straight away as you navigate your own year-end goals, challenges and opportunities.

This Webinar will give you a BIG confidence boost as we head to the year-end as you approach tricky and key discussions about your 2019 goals, income, bonuses and opportunities. I promise you. And I'll show you a few surprising (and shocking) things I had to make quick decisions about and the lessons we can all learn…
Hear LIVE from some of the women featured in the book too.
Kay will open the line and really welcome your questions or comments AND there's a unique opportunity to go deeper in to your own next career move with her – she'll tell you about this on the Webinar.
Register on below to let me know you want to be included in the Webinar and she'll send you the Access Details direct to your email via her contact system and keep you posted about how to make the most of it all. You can safely unsubscribe at any time.
**If you can't be with me live, do Register and we'll send you the recording which will be accessible for you for 5 days only after the live event.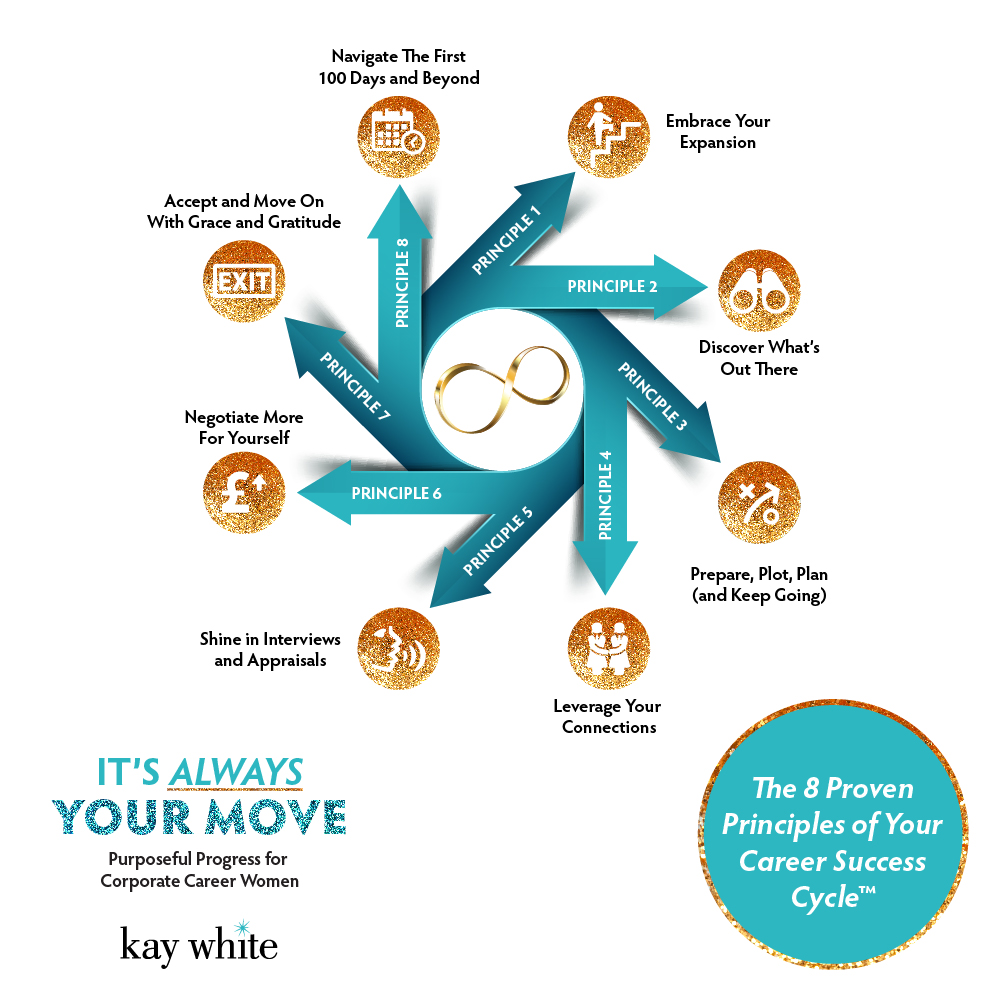 more
Time

(Sunday) 20:00 - 21:00