"What? This Old Thing?!" | The secret lives of clothes with Wendy Ward
05sep19:3020:30"What? This Old Thing?!" | The secret lives of clothes with Wendy Ward
Event Details
Author and sustainable fashion expert Wendy Ward reimagines our creative and intimate relationships with our clothes.
Wendy Ward is focused on empowering creative explorers with the inspiration and skills to reimagine the meaning of clothes and how we wear them.
With a rich background spanning over 7 years in the fashion industry as a designer, Wendy is currently pursuing a PhD in sustainable fashion under the project "Citizen Fashion".
Her approach goes beyond traditional academic study and engages with hands-on experiences: designing, creating, and experimenting with materials and techniques. Her work explores inclusivity, sustainability, heritage, creativity, and the essence of personal identity.
If you've ever loved or struggled with clothes and fast fashion, then this event is for you!
Join us for What? This Old Thing?! on Tuesday 5th of September at 7.30pm on Zoom.
There is an interactive element to this talk: Bring or wear your favourite or significant garments, and be prepared with A4 paper and a black felt tip or marker pen!
(If you're not able to take part in this part of the evening, you can just watch and enjoy).
Delve into the fascinating world of sustainable fashion, and the pivotal role that craft can play in extending the lifespan and personal meaning of garments.
This talk will be recorded. A link of the recording will be automatically sent to everyone who buys a ticket.
Book your ticket here.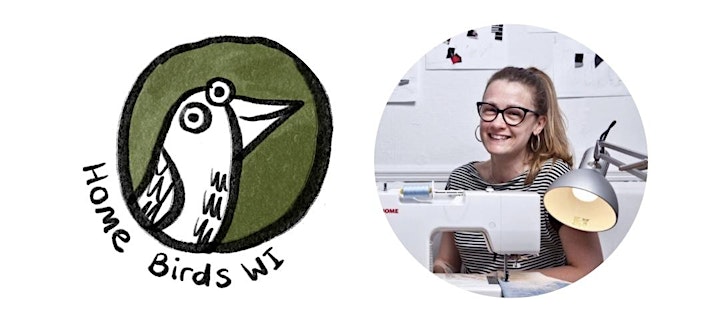 Wendy's Books
🧵 The Beginner's Guide to Dressmaking
👗 A Beginner's Guide to Making Skirts
🪡 A Beginner's Guide to Sewing With Knitted Fabrics
💕 Sewing Basics For Every Body
🌍 How to Sew Sustainably
more
Time

(Tuesday) 19:30 - 20:30